Firstly, I should start off by saying I am a huge Star Wars junky. I told Mr. C a few months ago that for my big 4-0 I want a Star Wars themed party. Not sure if that is going to happen, but hey, let's see what happens in December.
While I know The Book of Boba Fett is getting mixed reviews, I am hardcore here for this. I go in with zero expectations and just go along for the ride. My post is less of a review and more of me just needing to get out all the feels I'm having about a few aspects of the episode. So be warned, some spoilers ahead.
Let's just skip to chapter six of this saga, where there is just so much going on. We have Din Djarin, aka Mando, helping Boba. Timothy Olpyhant's character Cobb Vanth is back and we meet a new baddie, Cad Bane. Ok so he's not new but he is so new to me. Remember when I said I'm a Star Wars junky? Well I was never into the animation BUT don't hate me too much, as I am making up for it and getting into the animation in recent times. On top of that Din finds Grogu and Luke, only to be stopped and guilt tripped by Ahsoka Tano. Yeah that's right, I felt like she totally guilt tripped Din.
I get it, I do. She is after all only looking out for Grogu and his focus on training. To learn how to protect himself. I think all of us who love the lil green guy want him to survive and be around for a long time to come. But I'm a sucker for reunions. And I am here for the "I'm a bad ass but the kid melts my heart, I will die to protect them" trope. And finding out Grogu misses Din too is another gut punch. I legit yelled out "Mind your own biz, lady!" while watching the show.
Din ends up giving her the gift he brought for Grogu, where Luke later takes it out. And yet another sucker punch to my heart: Luke shows Grogu the cutest little set of armor, followed by a light saber, and wants him to choose. Either take the armor and go back to The Mandalorian, or stay, forget the armor and learn how to wield the saber.
Here is my question: WHY CAN'T THIE KID KEEP THE ARMOR AND LEARN TO USE THE SABER??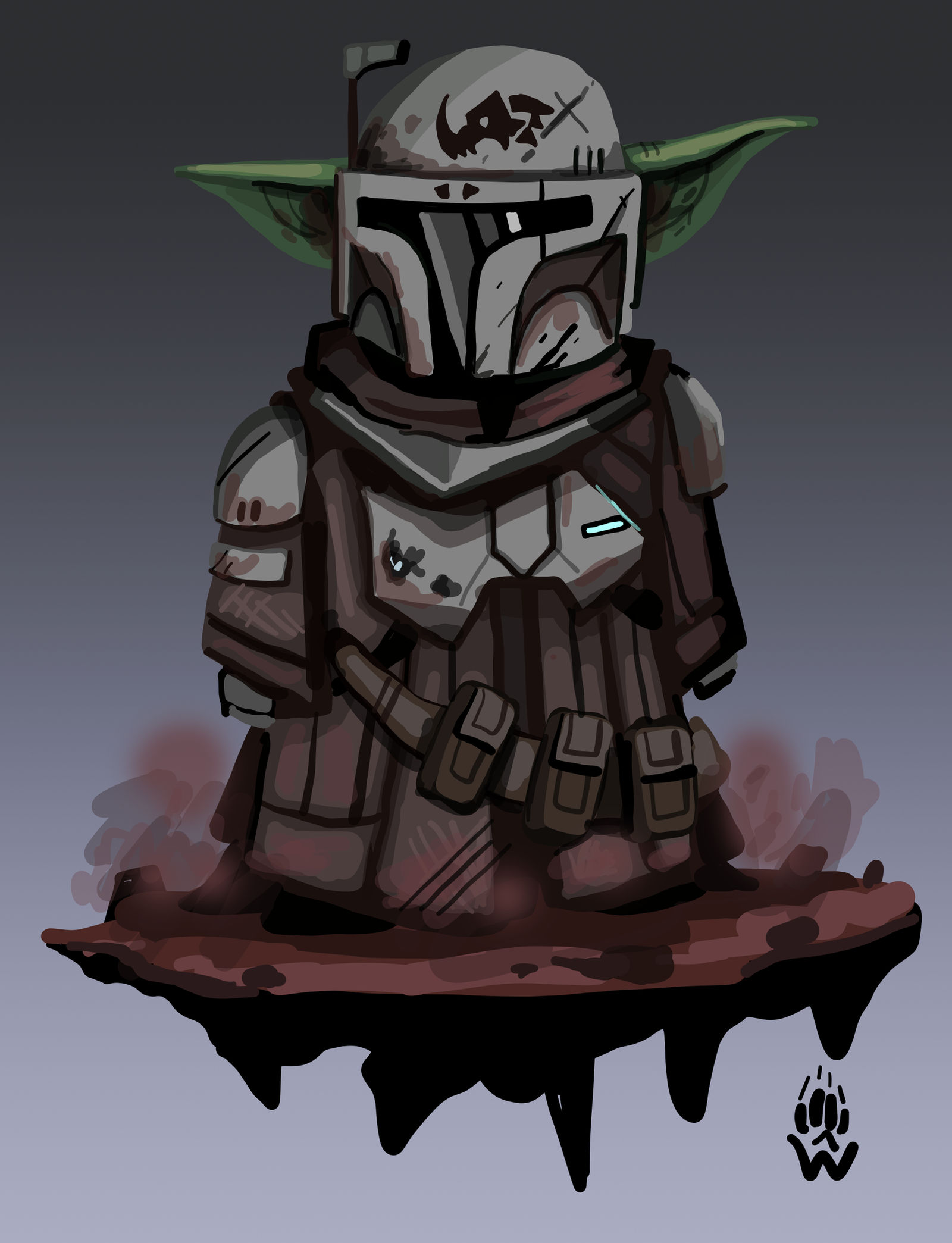 Ever since season one of The Mandalorian, I have been seeing some awesome fan art of Grogu wearing Mandalorian armor, images of him where he melded the two into his life. So, for the first time since I fell hook line and sinker for Star Wars, I was pissed at Luke Skywalker.
We don't know what little Grogu picked. I am doubtful we will learn of his choice in the last episode but I'm pretty sure we are going to find out in season three of The Mandalorian.
So, are you a Star Wars junky too? Have you been watching the new series and if so, how are you enjoying it? Any geek feelings you need to get out like I did? LOL 😉